Last summer Last Man Standing played a reunion show and at that show they had a brand new release. You might think that is kind of weird for a band that had been broken up for over 15 years… but we think it's still very cool none the less! They played a great mix of post hardcore with a wide variety of aggressive elements. Michael Haley who played drums for LMS from 1992-94 hit us up and gave us permission to post it on here for all to enjoy which we thought was really awesome of him.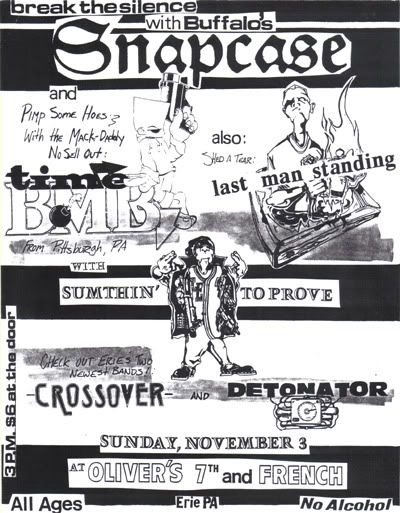 Last Man Standing is:
Ben Frazier – vocals
Jim Beveridge – guitar
Pat Bova – guitar
Pat Kowalski – bass
Mike Haley - drums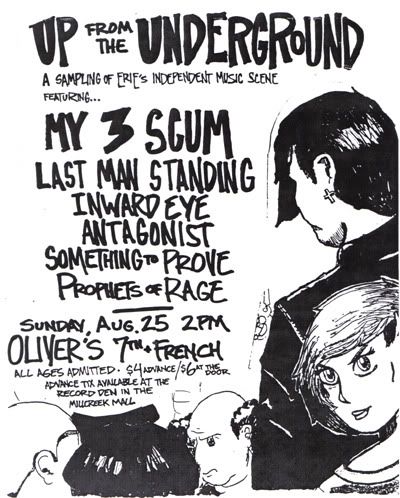 What's the story with this release just now coming out after having been recorded in 1993?
Michael Haley - We recorded a final full length that was never finished until this summer. We never mixed / mastered or pressed it. I got it finished before the CB 20 reunion show at The Beer Mug as a final nod and to give everybody a finished product. Ben did the art and layout and I oversaw the mixing, mastering and pressing.
Can you give us a little bit on the break up of LMS?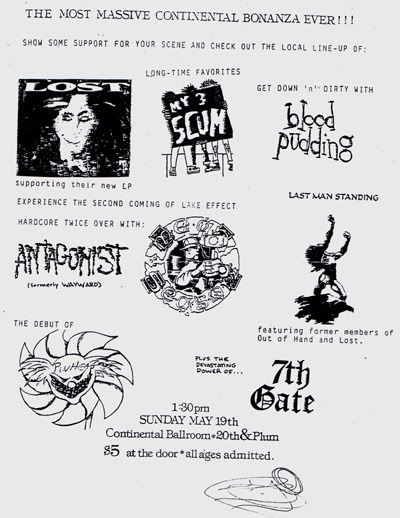 Michael Haley - So we broke up in late 93, We were at our practice space above Shooter's and we were trying to initiate a new bass player since Pat Kowalski was leaving for school in Santa Fe, New Mexico and it was turning into a rough transition because replacing Kowalski wasn't going to be easy and the prospects were few. Needless to say the band as a whole was feeling the pressure since we had some upcoming shows. The tension between Pat Bova and Jim Beveridge was also at an all time high, the reason being that Pat was starting to bring more song ideas to the table but some of them didn't fit with the direction of the band. They had more of a rockabilly type feel and we were more or less post hardcore / rock and roll influenced. We had a feeling that Pat Bova also wanted to start his own band to pursue his song ideas. While we were at practice Jim and Pat Bova became involved in a heated discussion but I can't remember what is was all about so I don't want to speculate. I do believe the argument had a lot more to do with creative differences and personality conflict. I am not sure who said they were quitting first but in a matter of five minutes the band was done and Ben and I were looking at each other kind of dumb founded. Later Ben and I were approached by Mike Ski to start a new melodic hardcore project but for whatever reason it never got off the ground.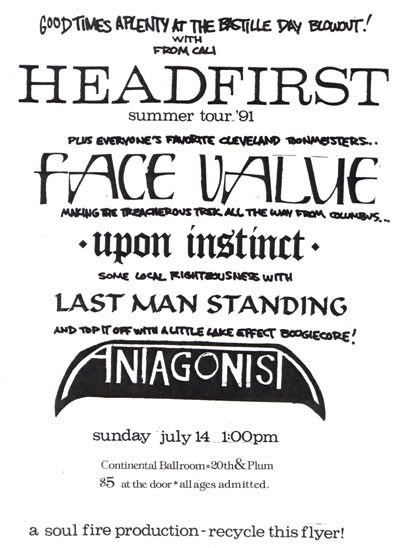 Did any of the guys go on to form other bands?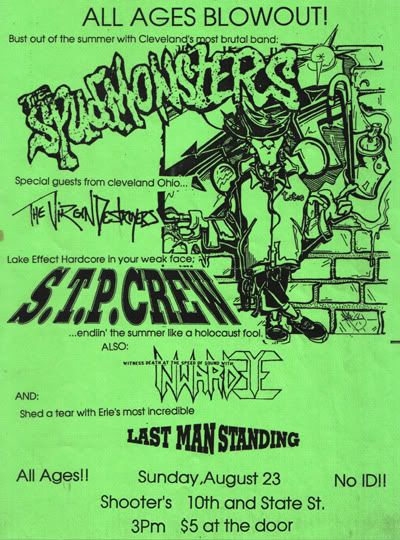 Michael Haley - Ben went on to front two bands, Crutch and The Stopgap Measure and he now lives in Rochester, NY. Jim Beveridge now lives in Avon, OH where he fronts his rock band Trainwreck Radio. Pat Kowalski and Pat Bova both live in Albuquerque, NM where they started a rockabilly band called Bovine which split and now perform as the Long Gone Trio, another rockabilly band. I live in Tacoma, Wa and play drums in two bands, The Peabodys, a pop punk band from Portland, OR and The Legend Of Bigfoot, a indie rock band from Tacoma, WA.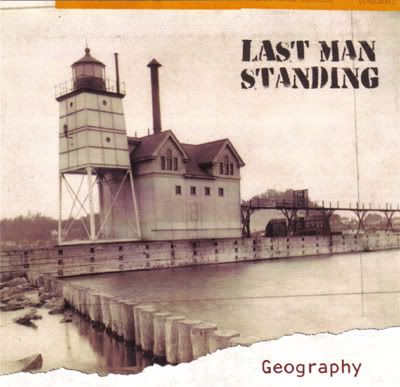 Last Man Standing "Geography" CD
Recorded in 1993, released 2009
CLICK HERE TO DOWNLOAD
1. Your Walls
2. Closet
3. Somebody's Daughter
4. Time Alone
5. Y'know?
6. My Mask
7. Drained
8. If I Could
9. Oldintronew / Not Mine