The response to the Spudmonsters post was awesome! Seems like Coregasm was able to turn a lot of new listeners on to them. I was even able to get my hands on their in between full length "No Guarantees" so I'm gonna share that with you clowns since someone was awesome enough to share it with me. Many of you were emailing me desperately seeking this gem. The wait is over my friends.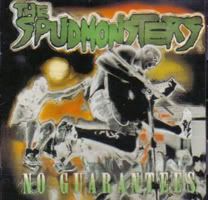 SPUDMONSTERS "No Guarantees" 1995 Massacre Records
http://www.mediafire.com/download/usek33cpivno9e0/spudmonsters_NoGuarantees.zip
Also some other friends were awesome enough to share with me some more Biohazard "bonus" tracks. One of which is a sweet Cro-Mags cover that was featured on a version of "Uncivilization" that also had the "Sex & Violence" cover. I just pulled out my copy of this CD (sans bonus tracks) and for some weird pack rat reason I always keep my receipts underneath the CD tray... anyway check out the date of when I picked this record up. Weird. I think later that night we just didn't really know what to do with ourselves as my head was still spinning from the events of that day. My band was actually just about to head from Erie to Manhattan to record some new stuff in the city that day.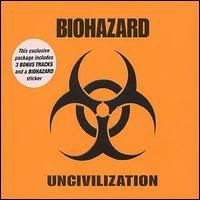 BIOHAZARD "Life of my Own" (Cro-mags cover) - Bonus tracks from "Uncivilization"
http://www.mediafire.com/download/2p4fci54d6d3uun/biohazard_lifeofmyown.mp3