Mailers from 1992. Unisound club in Reading PA.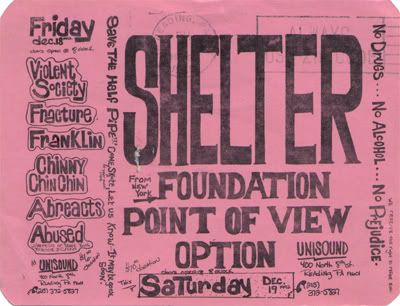 "Just Look Around" tour. SOIA still had the long haired dude on bass! I even had Pete & Lou sign the black and white posters they were giving out. They told me they felt really silly but I insisted. In fact, I still look up to Sick Of It All. I just saw them last month and they played just as awesome over 16 years later. Not too many bands that I can say that about.
You might recognize the band name
NEW SCHOOL
as they were featured in an
earlier post.