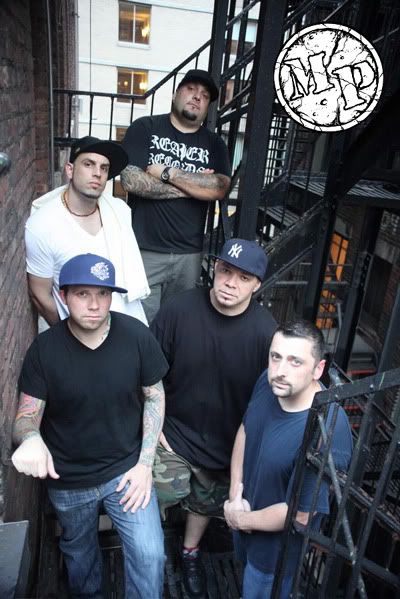 With a new record out and some recent touring NYC pioneers Maximum Penalty have been receiving a well deserved rekindling of interest from younger and older kids alike. MP started getting noticed over 20 years ago with their 1989 demo. I along with many others fell in love with them due to their songs on the "Where the Wild Things Are" compilation on Blackout records. People everywhere loved singer Jim Williams unique vocals with the ability to bust out great patterns with nothing short of style. Over the years they put out a few EPs and records that in my opinion, were awesome. Many of my friends couldn't get past the song "Hate" and seemed to just want different versions of that early song. I told them they were crazy and appreciated the experimentation that MP did throughout the 90s. To me these guys embodied what I love about hardcore. Some of their songs are melodic, some have great sing a longs, some are down right moody, and other songs are poppy. The one factor that was always present with these guys though was an underlying sense of heaviness not quite in a typical way. Simply enough, it had balls and originality.
I hate to be that guy who claims to have been waving their flag over 15 years ago (which I was haha) and I'm not bitter that kids are now checking them out. In fact, I'm quite happy because I've always been one who wants to share the great bands that are slightly off the beaten path. And MP are just what the scene needed recently. The band still consists of core members / song writers including; singer Jim, guitarist Joe, & drummer Darren. They were recently joined by Buske on bass (Promise, Terror, Ragmen, Another Victim, etc...) and Rey (who i think was in Elements DEC (awesome stuff!), and One4One possibly). What a great line up. A few months back they released "Life & Times" on
Reaper Records
who just keep flooring me with every release. Talk about a label that's been upping the ante the past few years!
I have uploaded some of Maximum Penalty middle of the road releases here. They are from 1996-1997 and have many stand out tracks! Don't get mad if you hear a horn section here or there as those songs still kill it too. Just remember that was almost 15 years ago all ready. Enjoy.
"Independent" released in 1996 by Idjit Records.
CLICK HERE TO DOWNLOAD


"Superlife" released in 1997 by Gypsy records.

CLICK HERE TO DOWNLOAD
Maximum Penalty / Reaper Records webstore
MP on myspace:
click here