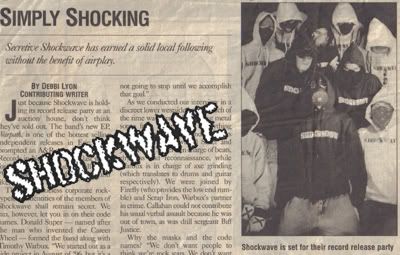 I was looking through some old stuff tonight and came across a handful of really old pictures of Erie's favorite Transformer / GI Joe loving hardcore group, SHOCKWAVE.
This pic is from their first show ever. It took place at the Harborcreek YMCA most likely in 1997. Their demo was all ready out at that time.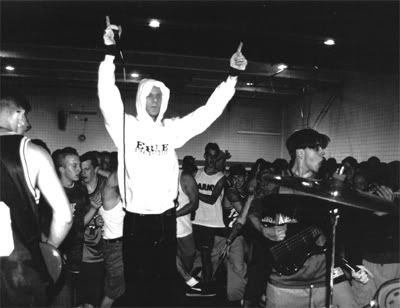 I'm pretty sure Shockwave played this show as a surprise guest. Another Victim also canceled this show because they couldn't wait one more day to kick out their bassist. It took place at IQ Records in Erie PA. Jan 3rd 1998.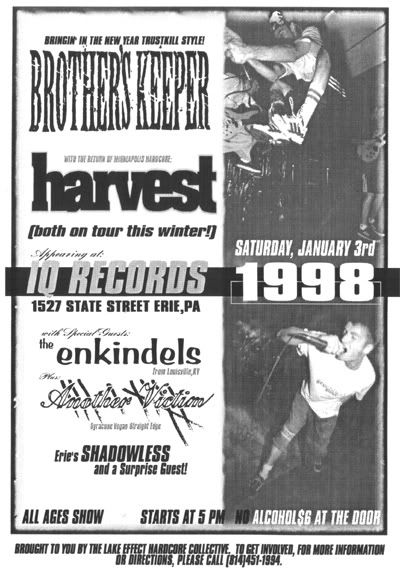 Jan 3rd 1998:
This flyer is for their
"Warpath" 7" / Cassette
release show in Erie, PA which took place at Ace Auctioneers in Erie PA. April 4th 1998.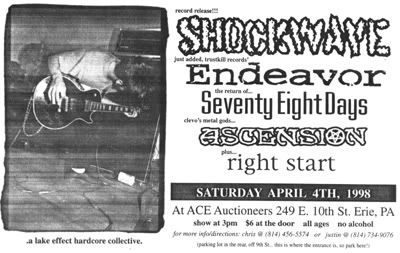 Pics from the release show April 4th 1998: